Water Heater Repair & Installation
If your water heater is no longer producing hot water or you have been wanting a newer model, our team is here to help you through either decision. With years of experience and hundreds of satisfied customers, our team can help you pick which water heater is best for your usage, property, and budget. If you're simply looking for a water heater repair service, our team can be quick, efficient, and professional. Call our team now in Maple Grove, MN, and ask to book a water heater repair or installation service with us today.
Boiler Repair
& Installation
Boilers have the longest lifespan amongst other heating and cooling units. They can last 30 plus years, some hitting a 50 year mark with little to no significant problems. When they do start to act up though, it is important to call out the professionals immediately. Boiler problems can be quite serious, so if you see any rusting, leaks, chimney lining failure, air in the line, carbon build up, and more, call our team. We will get a professional out to you quickly to assess the situation and start in on the repair or installation process in Minneapolis, MN, and every surrounding area.
Bathroom
Renovation
Your bathroom should work for you. From the proper appliances to the overall aesthetic, your bathroom should be a place you enjoy visiting. You often start and finish your day in your bathroom, so why not have it meet all of your needs and requirements. Our excellent craftsmanship and competitive pricing is what keeps our bathroom renovation team always busy. Ready to book you today, call our team now and schedule a time to have a team member come out for a bathroom renovation consultation in Edina, MN, and all encompassing cities today.
Kitchen
Renovation
Kitchens are becoming a much larger part of the household than they used to be. Originally just a place to prepare and cook meals, kitchens are now the heart of the home, entertaining friends and family and making lasting memories. Updating or renovating your kitchen is both beneficial to your property and you. Our skilled kitchen contractors can help bring out the potential the bones of your kitchen has. From countertops to appliances, and every in the middle, our team can do it. No matter the size or technicalities of your kitchen remodel, our team has the skills and man power to get it done quickly and efficiently. So call today to learn more about what our kitchen remodeling services can include in Brooklyn Center, MN, and every surrounding county.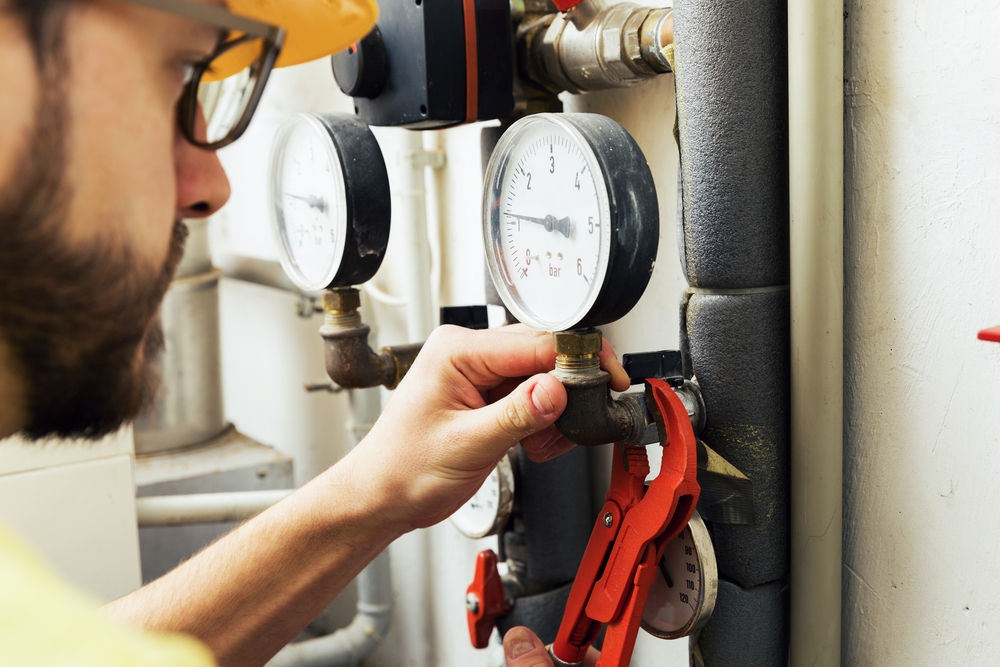 Water and
Gas Meters
Water and gas leaks are some of the most insidious threats your property can have. Gas leaks can lead to you and your family breathing in toxic fumes throughout the day, and water leaks can cause higher utility bills and potential irreparable damage. Our team is committed to identifying and eradicating all forms of leaks. Once we find the problem, we can best advise which direction is optimum for your unique situation. Call us now to discuss more about your upcoming water and gas meter inspections and repairs in Plymouth, MN, and all nearby cities.
Water Piping Repair
& Installation
Over the years, water lines age and become vulnerable to freezing, thawing, water pressure, tree root intrusion, and mineral buildup. If a water line or pipe is damaged, you may notice it by the discoloration of your water or the reduction of your water temperature. While not seeming like an emergency, it is vital to get it repaired immediately. Our team can do a routine maintenance check to your lines and from there, properly figure out when is the correct time to replace or repair your water lines and pipes. Never selling you on a service you don't need, our team will always be honest and reliable, so book your next repair and installation with us today in Rockford, MN, and all neighboring towns.